October 24, 2022 (Mon) – December 17, 2022 (Sat)
Celebrating 20th anniversary of The MOU
The Museum of Osaka University (MOU) Special Collection
"Live Locally, Grow Globally"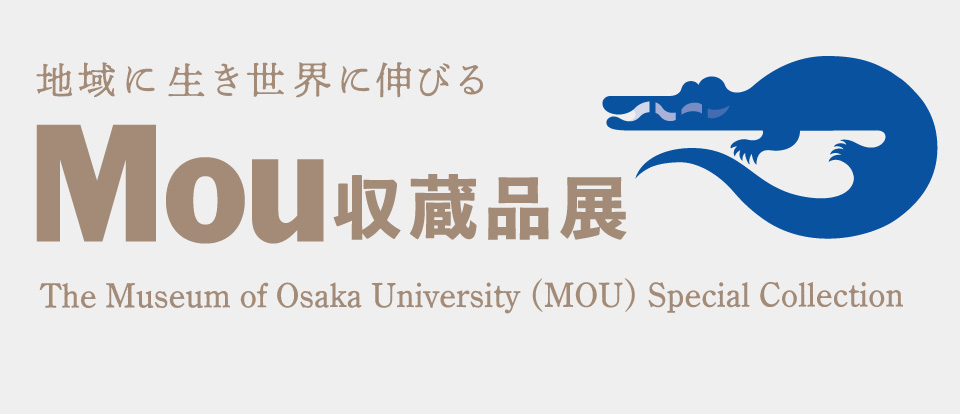 The Museum of Osaka University (MOU) was established in 2002 as part of Osaka University, which motto is "Live Locally, Grow Globally", with the mission of collecting, preserving, and exhibiting academic materials that have been the result of education and research at Osaka University since its founding as Osaka Imperial University (1931), including the "Kaitokudo" and "Tekijuku", which are the spiritual origins of the university. In addition, the MOU has also worked closely with the local community as an important center for introducing both the history of the university and the latest educational and research achievements to the public and the university community.
 This year MOU celebrates the 20th anniversary of its founding, and the museum will hold a commemorative exhibition of the vast amount of academic materials it has accumulated over the years, focusing on previously unexhibited (unpublished) donated or deposited documents (materials). The exhibition space will be divided into four categories: artworks, educational use of the collection, faculty research materials, and alumnus materials, which all together introduce the various activities and role of the museum.
    We hope you will enjoy the many unique expositions that are characteristic of Osaka University, a university that stimulates "knowledge" and enriches "sensitivity". We hope that this exhibition will be an important opportunity for the further development of the Museum of Osaka University, and we look forward to your visit.
Exhibition Details
---
Dates: October 24 (Monday)– December 17 (Saturday), 2022
Place: The Museum of Osaka University, Machikaneyama Shugakukan
*Free admission
Opening hours: 10:30 to 16:30, with last admission at 16:00. Closed on Sundays and public holidays
Organized by: The Museum of Osaka University, Toyonaka City
Co-organized by: Toyonaka City Hall
Exhibition Structure
---
Chapter 1 The MOU Collection – Artworks
The former Hattori-tenjin Bunko (Toyonaka City Collection, deposited in The MOU),
Teruhisa Imamura's works, Gutai Artworks
Chapter 2 The MOU Collection – Utilization in Education
Matsumoto Hōzan, Oda Kazuma, Naniwa Hyakkei (One Hundred Views of Naniwa)
Chapter 3 The MOU Collection – Memories of Faculties
Mineral specimens, materials related to Machikane Crocodilian, physical and chemical sciences' machinery and tools, materials related to theater studies, etc.
Chapter 4 The MOU Collection – Memories of Graduates
Materials related to the old system high school, materials of the former Osaka University of Foreign Studies, materials of the Osaka University Poetry Club, works by Sadao Nakamura, etc.
Main Exhibits
---
・Yano Kyoson (1890-1965) "White clouds and Morning Light" Toyonaka City Collection (deposited in the museum)
・Matsumoto Hōzan (1925-2010) "Autumn in New York I"
・Mineral specimens: Malachite and Linarite
・Physical and Chemical machinery and tools (Ozone generator)
・Sadao Nakamura (1934- ) "Fuji -Summer"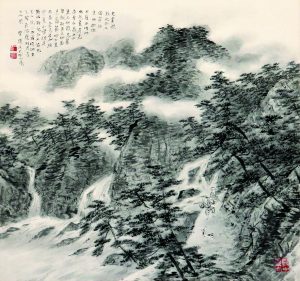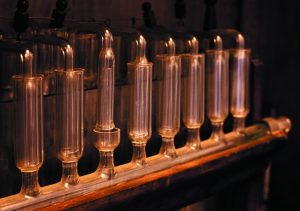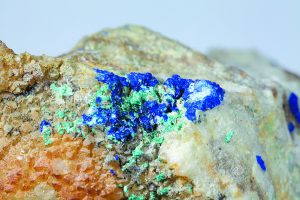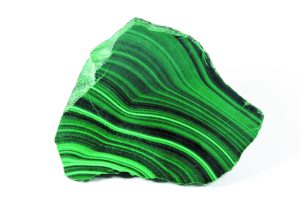 Related Events
---
Symposium commemorating the 20th anniversary of the Museum of Osaka University
"The connection between learning and playing: The Role of University's Museum in the 21st Century"
Date: Saturday, October 29, 2022 
     13:00-16:45 Lecture and panel discussion
     17:00-18:00 Museum exhibition viewing
Place: Osaka University Hall Auditorium
Please check the details below and register for the event.
https://www.museum.osaka-u.ac.jp/2022-09-02-16871/
"MOU Art Laboratory: Challenging University Museums"
Lecturer: Setsuya Hashizume (Professor, The Museum of Osaka University)
Date: Friday, December 2, 2022, 19:30-21:00
Place: Toyonaka City Culture and Art Center
"20 Years of Walking with Machikane crocodilian"
Lecturer: Taro Eguchi (Professor Emeritus, The Museum of Osaka University)
Date: Friday, December 9, 2022, 19:30-21:00
Place: Toyonaka City Culture and Art Center
*Pre-registration required: Wednesday, November 2, 9:00 a.m.-registration starts, first-come-first-served basis.
Please apply by either of the following methods.
Online application: Please apply through the Toyonaka City electronic application system.
https://s-kantan.jp/toyonaka-city-u/offer/offerDetail_initDisplay.action?tempSeq=3364&accessFrom=
Telephone application: Please call the Toyonaka City Attractive Culture Creation Division (06-6858-2551).
We will ask for the applicant's name, address, number of participants, and participation schedule.
Request for cooperation:
---
To prevent the spread of COVID-19, there may be changes to the exhibition contents and events. You are kindly requested to wear a mask, check your body temperature, and disinfect your hands when entering the museum.
Posted: