Art Praxis Human Resource Development Program at the Graduate School of Letters
"A Bird Flies Over Borders III"
Mayu Kanamori's Photo Exhibition "What is Settlement: Australia"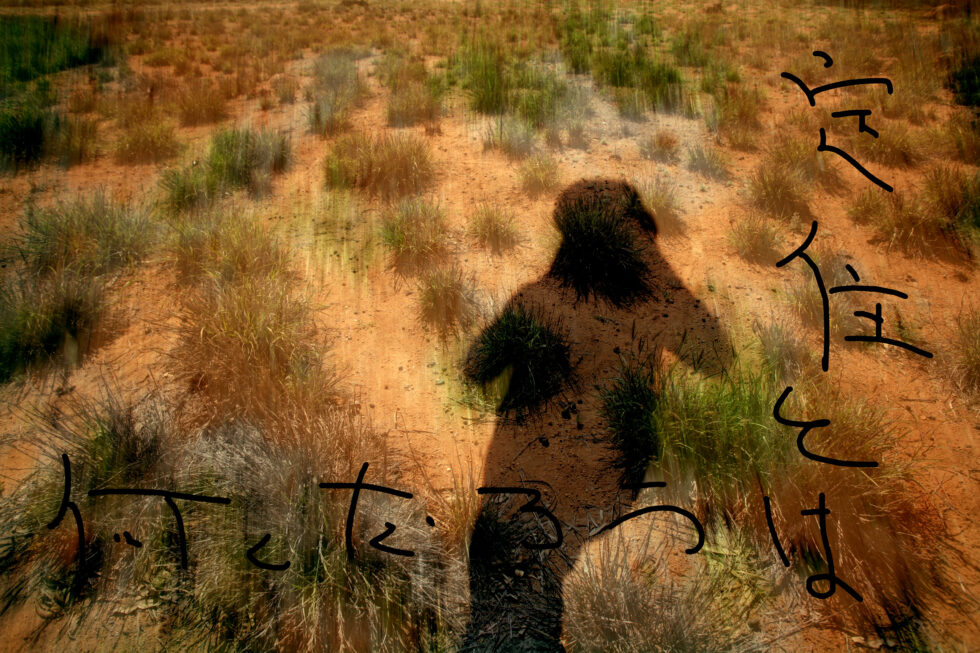 Tuesday, February 22, 2022 – Tuesday, March 15, 2022
To learn more about the exhibition, please visit → https://teiju.mayu.com.au
In Australia, a country of immigrants that prides itself on its multiculturalism, about 30% of the population is foreign-born, and nearly 100,000 Japanese live there (as of 2022). This is the third-largest number of Japanese living abroad, after the United States and China. On the other hand, the number of immigrants from Japan and their descendants is only 0.3% of the total population. Thus, it can be assumed that Japanese descendants are in the minority.
Mayu Kanamori, a Tokyo-born artist who has been living in Australia for 40 years, believes that although she is one of the few Japanese in Australia, there are things that she can feel and do only because she is in the minority.
With this fundamental question in mind, we have collected works that attempt to approach the Australia-Japan relationship from a grassroots perspective rather than from diplomacy or trade. This exhibition explores the past, present, and future of the people who came to Australia from Japan and settled there.
Place: Museum of Osaka University Machikaneyama Shugakukan
*Free admission
Opening hours: 10:30 to 16:30 (admission is until 16:00) Closed on Sundays and public holidays
Organized by: The Graduate School of Letters, Osaka University
Co-organized by: The Museum of Osaka University
Partners:              The Phoenix Hall, Aioi Nissay Dowa Insurance Co.
               Joruri Theater / Suita City Cultural Promotion Organization (May Theater)
               Attractive Culture Creation Division, Urban Vitality Department, Toyonaka City
               Hyogo Prefectural Amagasaki Youth Creative Theater (Piccolo Theater) /
Minoh-City Foundation of Culture
In cooperation with:           Osaka Arts Council / Osaka City Museum of Oriental Ceramics
  Kyoto Concert Hall (Kyoto City Music and Cultural Promotion Foundation)
Supported by: Agency for Cultural Affairs, FY2021 "Project for the Promotion of Culture and the Arts at Universities"
Mayu Kanamori's movies
"You Mistook Me for a Butterfly"
(The film will be screened in the seminar room on the 3rd floor during the exhibition)
  30min. 2021
  Creator: Mayu Kanamori
  Music: Terumi Narushima
Posted: